We can design a wireless network for your business based on the number of users, the types of devices, and the physical size of the buildings.
Fajr Alsabah Information Technologies can supply you with a well-planned and scaled office wireless network that enables you, your employees, and their devices always-on connectivity that is flexible, economical, and simple to manage. 100% of the time – complete coverage.
Gets a New Wireless Network in Dubai
A new Wi-Fi network may be more cost-effective in some circumstances. With trade-in bargains from Fajr Alsabah Information Technologies, you may get a better value on a brand new wireless network that will be ready for today's needs as well as the ones of the future.
Improve the current Wi-Fi system
It doesn't matter how large or expensive your business wireless network is; we owe it to you and ourselves to do it well. Using the latest technology, we've developed a system that ensures we always deliver exactly what you want. We'll look at the present state of your IT infrastructure and the methods through which your employees access data both within the office and from their home offices.
That includes the devices they are using to connect to your network (e.g., business and personal) and any priority that has to be allocated to specific devices. By thoroughly assessing your office, we will be able to precisely plan and construct your WLAN, ensuring complete coverage for both fixed and mobile users. We do extensive testing and setups after the Wi-Fi is in place to ensure that you have an easy-to-manage, scalable wireless network. In addition, we provide the option of renting or purchasing the equipment you need. For a fixed monthly fee, you may get a wireless solution from us that is backed by either a regular break-fix service or a fully managed service.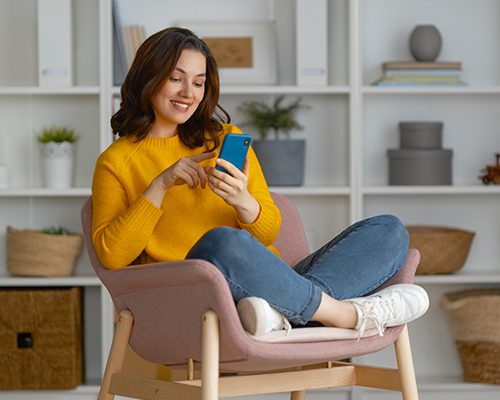 Wireless Solutions for Indoor Use
Provide high-speed
Internet access
Replace leased lines to save money on telecom expenditures
Extend LAN across buildings
Wireless LAN, WAN, and MAN
Provide redundancy to essential communication lines to increase network capacity and reliability
Centralize data storage and backups on the same server
Remote video monitoring, video conferencing, and voice-over-IP (VoIP) are all examples of this technology being used in a variety of ways.
Wireless Networks for the Outdoors
Automated finding and configuration of APs make deployment simple and fast.
With centralized setup and management, it is simple to deploy and manage.
ATC technology reduces the need for sophisticated channel design and offers innovative contention management while considerably lowering co-channel interference.
Platforms for large companies or branch offices provide a scalable solution.
Intelligent application-aware call admission control and load balancing may readily integrate into the current infrastructure.
WPA, WPA2, 802.1x, and automated rogue access point detection and mitigation are all included in the system's multi-layered security, which also supports location-based per-user and group access controls to meet and enforce corporate security needs.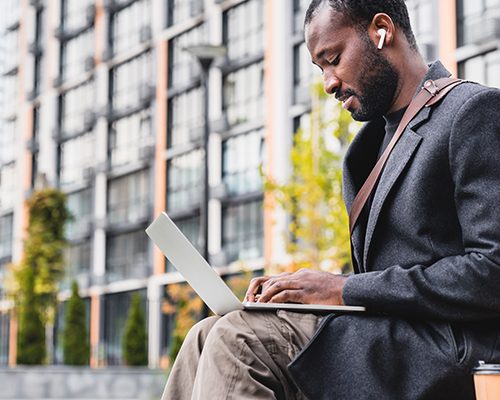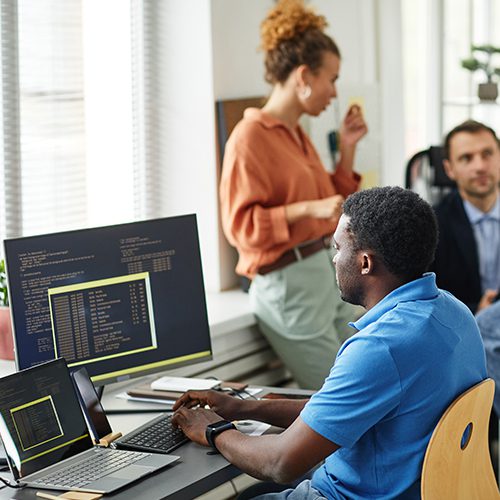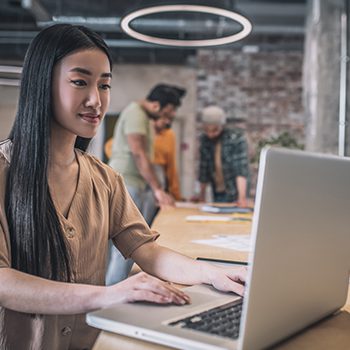 In Dubai, Wireless Security for Offices
The safety of a company's Wi-Fi network is a constant source of worry. In order to guarantee that only authorized systems and users have access to corporate data, our specialists will design your wireless system to operate with Radius 802.1X controls and any applicable database, such as Active Directory. We may provide separate but regulated access for personal devices like cellphones if necessary. Additionally, we've implemented timers to limit employee access to some resources during business hours.
The advantages of a secure wireless network
Health and Safety; there are no cables, which means there are no dangers.
It is simple to add stations in any setting;
shared access may grant printers, storage devices, and networks;
And it is easy to transport and install in a new place.
Secure data transmission is possible.
The pace of technological advancement is unstoppable. It's impossible to anticipate the future, but change is the only constant. Our goal at Fajr Alsabah Information Technologies is to keep our clients abreast of the latest technological developments. With our help, you will be ready for this shift, and we can keep up with the rapid pace of cutting-edge technology.
In Dubai, why should you go with Fajr Alsabah for wireless networks?
Equipment requirements (whether the devices are upgradeable or can link to other devices) and area restrictions will determine whether or not you may upgrade your Wi-Fi network. If a network is more than two years old, it is unlikely to be fast enough for today's workplace. The wireless performance has improved dramatically with the advent of N technology. We can either update your complete network to N or co-exist with A, B, and G depending on your present needs. If you have a mixed environment, we can also give bandwidth control solutions to help you assign speeds and performance to those who need it most.