IT Network Solutions in Dubai
Since 2006, Fajr tech guys has been serving the commercial needs of Dubai with its expert IT Network Solutions. Our goal is to provide IT Network Solutions in Dubai services and solutions fit for an Enterprise at affordable pricing for small enterprises. We have developed best practices and workflow methods based on a proactive mentality that will allow you to concentrate on running your business rather than worrying about its underlying technology.
If you need an outsourced IT department, our knowledgeable staff is ready to step in and help often before you notice an issue. From the servers and network infrastructure to the desktops, laptops, and mobile devices, we have you covered in terms of IT.
What reason do you require reliable networking services?
All business functions may be traced back to the company's IT infrastructure. Network bottlenecks and poor performance can significantly impact productivity and profitability if they frequently occur during normal company operations. And if it isn't planned to evolve alongside your company, you can count on significant disruption and expensive improvements down the road. If you want to safeguard your company against unanticipated events and expenses, you'll need a network that can keep up.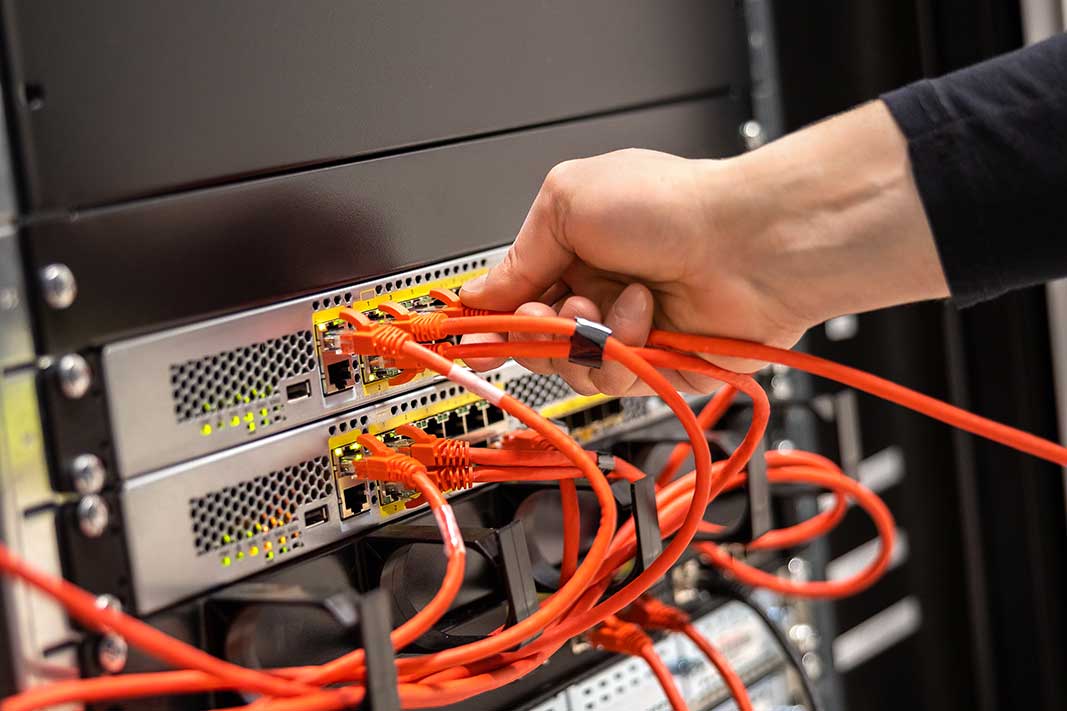 The advantages of properly sized networking systems
Promptness in business operations
Confidential information is transmitted in a safe way that prevents loss or theft.
Superior audio and visual call quality
Using IP phones and virtual private technologies can save money for businesses.
Lessening the financial burden of mandatory improvements brought on by the expansion of the company
Network Solutions in Dubai
Experts in IT infrastructure design from our company use advanced routing and switching technologies to maximize performance throughout redesigns, and new IT infrastructure builds. The crucial high availability, performance, and scalability of your infrastructure, as well as its ease of management, are all supported by streamlined network traffic connections.
The industry leaders are Cisco, HP, D-Link, SonicWall, Juniper, and Fortinet. We provide enterprise-level data solutions and technologies that feature cutting-edge innovations like Smart Ports, Energy Wise, and Stack Wise. Switching, firewalls, servers, storage, and even structured cabling are all areas we specialize in for your network.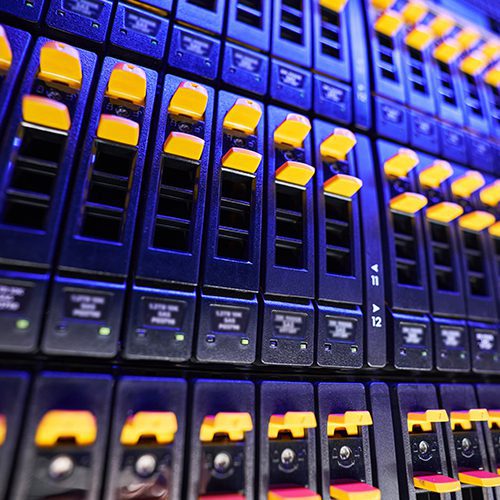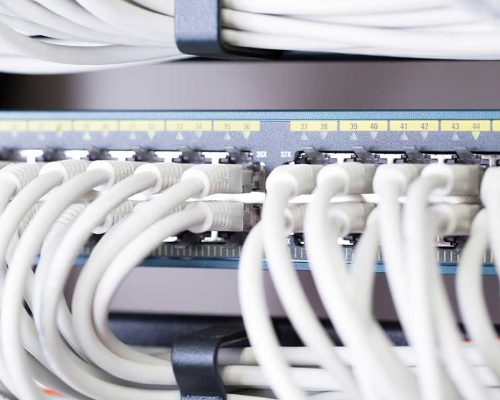 Data Switching & Networking
Data still has to be back-haul through a LAN, even if more devices are wireless (LAN.) Therefore, there is still a need for a data-switching, and the demands placed on their bandwidth continue to rise. Gains in web efficiency and availability are crucial to running a business Networking Solutions help companies make the most of their existing networking infrastructure by spotting threats and openings, evaluating potential strategies, and suggesting improvements. The scope of our assistance includes
Typically, routers and firewalls are the first line of defense in keeping your network secure. A company's firewall is its primary line of defense against attacks from the internet. When defending your web work, Next Generation Firewalls (NGFW) are far superior to their predecessors. They are able to detect and prevent threats, as well as give you valuable information about how your network is being used. You can rely on Fajr tech guys to provide, set up, and maintain a state-of-the-art firewall for your company.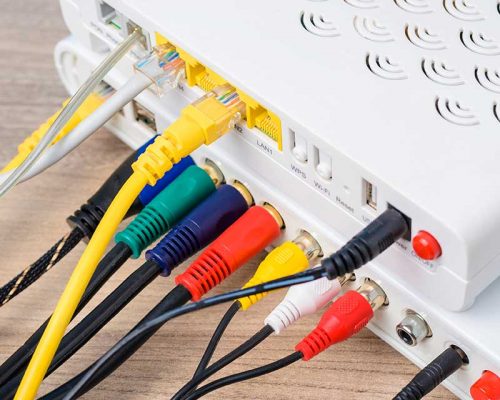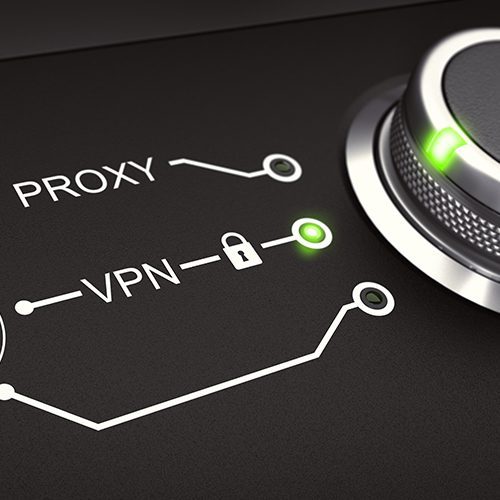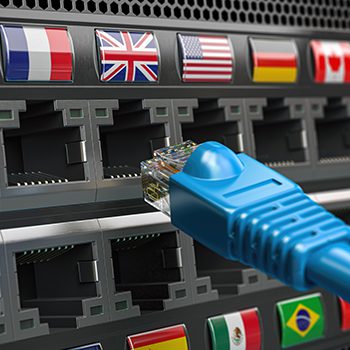 Creating and arranging networks
The design process must be carefully planned and designed to meet the company's specific requirements. Therefore, data protection and safe architecture are crucial. To add, intangible assets like information and data are essential to any company's success. Using our expertise, your company can save operational expenses, boost productivity, use the cutting-edge design and communications technologies, provide superior customer service, and expand.
Help in setting and fixing problems
Fajr tech guys is known for its reliable installation and troubleshooting services. Those who own computers often utilize preexisting web and, when problems arise, seek help from administrator. When properly configured, networks have zero downtime. However, because of the complexity of today's IT systems, certain hiccups are to be expected, especially in the days after the first setup. As a result, our Dubai-based company provides LAN maintenance services. Network troubleshooting is the process of rapidly determining and fixing a network issue.
Network security services
IT infrastructure expands as the company does. Therefore, security is progressively becoming a concern for enterprises in the current world. We have the ability to provide your business with the most scalable security solutions since we are a market leader in Dubai when it comes to both IT infrastructure solutions and telephone systems. We guarantee that any security issue will be resolved thanks to our tried and true methods and technologies. Once again, we guarantee that your private information is entirely secure with Fajr tech guys. In order to prevent further security issues, we urge you to contact us immediately. It appears your company needs network security in Dubai; if this is the case, we would be pleased to assist you in developing and executing a solid security strategy.
Fajr tech guys is a Dubai and Abu Dhabi-based provider of different networking services. Examples of such network fixes are: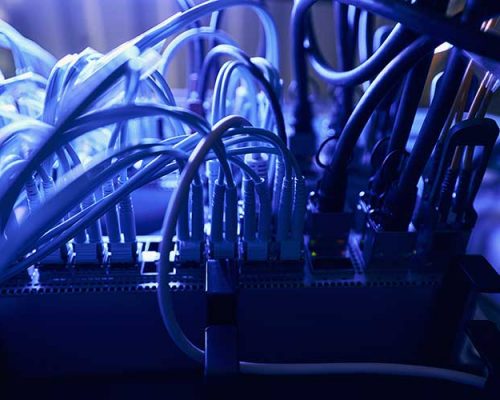 Remote access and virtual private networks
Thanks to this solution, off-site workers may now safely access the company's n, software, and email.
Internet connectivity and e-mail
Network solutions in Dubai and Abu Dhabi include tools for managing internal servers like those used for email and websites. Furthermore, we have access to dependable internet service.
A Personalized Local Area (LAN)
An individual's computer is the network's hub, including printers, personal digital assistants, and tablets like the iPad.
Using this network, you may link together many computers in your house or office, whether they are connected by wires or wirelessly.
• Intranets and Extranets
When employees of a firm want to connect, they often turn to an intranet. The extranet is a private network that the corporation uses to communicate with its customers and suppliers.
Whether you're a resident of Dubai or Abu Dhabi, your company or group will not succeed without regular networking events. Our design team has supported multinational manufacturing businesses, IT solution providers, and security and law enforcement agencies throughout the globe via the configuration and maintenance of local and wide-area networks and virtual private networks (VPNs) employing a wide range of technologies. To learn more about our reliable networking services, please get in touch with us.
How Fajr tech guys IT Network Solutions in Dubai can help your organization
Our engineers collaborate directly with leading network infrastructure suppliers to plan, create, and roll out a cutting-edge local area network (LAN)/wide area network (WAN) system that will serve your company's computing demands and help you maximize your investments.
We are the premier IT outsourcing Dubai service provider because of our in-depth knowledge of IT Network Solutions in Dubai improvements and our ability to give individualized solutions in service of your vital business applications.
With our continuing wellness evaluation and advisory services, we can spot any issues before they impact your business operations. Our team of administrators keeps a constant eye on systems to stave off any problems.
We aim to create actual business value by offering you a complete networking solution in Dubai, that is tailored to your specific company needs and can facilitate the most effective procedures in your field. Our mission is to give customers the assurance they need to focus on running their businesses while we handle their networking and IT infrastructure in Dubai.