Fajr tech guys IT Outsourcing in Dubai
Because of recent developments in the global business platform, practically every single company is now dependent on the services provided by IT companies. Outsourcing information technology is currently one of the most effective strategies for expanding companies to address the increasing demand for IT services in their operations. The services provided by us include everything from the design of your company's website to the development of its overall work plan layout.
Most businesses in today's world collaborate with IT outsourcing in Dubai to reduce their labor expenses, gain access to assistance from some of the industry's most qualified specialists, and ultimately improve their overall performance as a firm.
The most important advantage of outsourcing IT is that it enables a business to focus more on its primary goals and reduces the likelihood that it will become distracted from those goals. Each company will be able to manage its core competencies better if they utilize an IT outsourcing service provider capable of handling all aspects of the business's information technology needs. Companies have a significant edge in the sphere of competition when they utilize IT outsourcing services. The allocation of duties contributes significantly to improved labor utilization and the smooth, trouble-free running of the business. In addition, IT outsourcing services in Dubai focus on providing custom-made digital solutions tailored to the specific requirements of each particular industry. The firm has substantially reduced the danger of handling, which was formerly relatively high. If you pick the most reputable IT outsourcing services in Dubai, you can anticipate a significant increase in flexibility and creativity.
What are the Benefits that Come Along with Using IT Outsourcing in Dubai?
The majority of businesses have become familiar with the concept of IT outsourcing. On the other hand, they may have chosen not to participate in this collaboration because they believe it to be too difficult. IT outsourcing is a kind of collaboration that frightens many business owners because they think it will result in a loss of control over their company. There is no significant departure from the truth.
However, choosing to engage in outsourcing is a calculated move that can result in improved business operations. Suppose you are unsure about how this model operates. In that case, it is in your best interest to learn more about it to comprehend the advantages associated with IT work.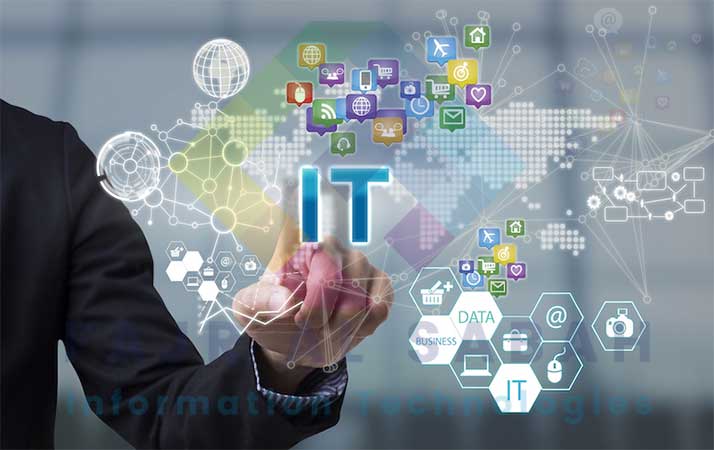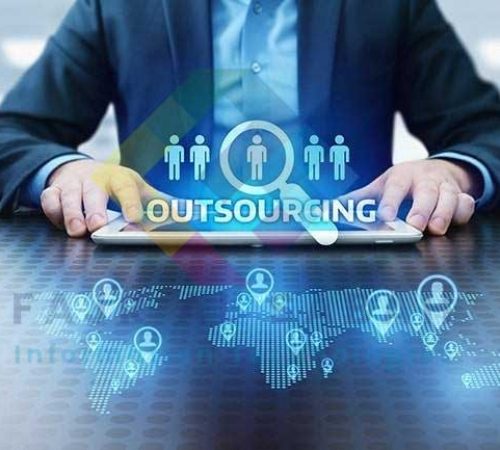 What exactly does "IT outsourcing" mean?
You have to become educated on what information technology outsourcing entails before you decide to use it. It's the process of handing over control of your company's information technology operations to an outside service provider, with the intention that they will carry out the responsibilities and produce the desired outcome.
You decide to enter into a business relationship with IT Solutions because you have a business goal you want to achieve, and the third party can give you the service and infrastructure you require to get the solution. When you make this choice, you do so because you want to achieve your business goal.
Why should you choose us for outsourcing IT Services?
Fajr tech guys is one of the best companies that can provide superior information technology services. You can get in touch with us to acquire the optimal solution tailored to your specifications.
You may be debating whether or not it would be better to design your website in-house or outsource the work. Both choices provide a number of advantages, but depending on the particulars of your circumstance, one of the possibilities can be preferable to the other.
Certain aspects of your company are probably challenging to manage with an internal workforce. When put in this position, outsourcing emerges as the optimal answer. It would be best if you educated yourself further about outsourcing to make the most informed choice.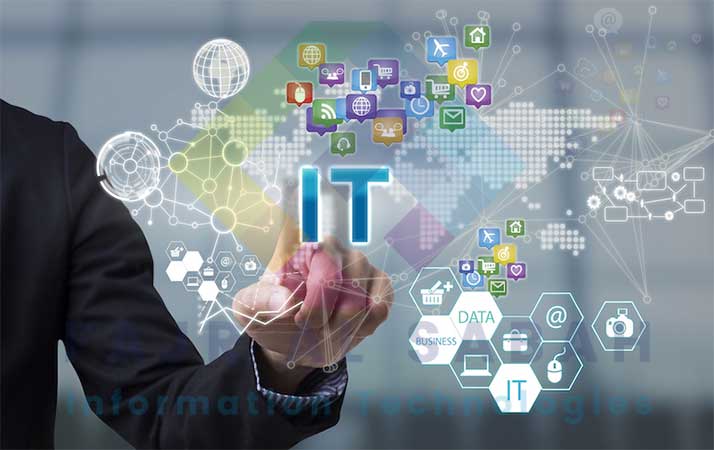 The management of your website being handled by a team located within your company could appear to be a simple and cost-effective option at first. On the other hand, contracting out the management of your website might provide you with many advantages.
The following is a list of the reasons why you should think about using an outsourcing service:
It helps reduce the amount of work that has to be done in your IT department.
Makes it possible for you to have successful marketing online
allows you to concentrate on the most important aspects of your strategic actions
You will have access to a highly skilled group of software engineers.
The service provider is responsible for ensuring that you receive excellent service and for resolving any problems that may develop.
Why should you consider hiring our staff that specializes in IT?
You may want to consider this choice when you have a better understanding of how IT outsourcing works and the advantages it has over an in-house staff. If you are still undecided, it could be beneficial to study the most compelling arguments in favor of opting for IT services.
One of the biggest reasons to collaborate with one of the information technology outsourcing businesses in Dubai is so that your resources may be used more effectively.
The primary focus here should be on finding ways to save expenditures. Consider the following examples of how working with a service provider might help you cut costs:
You do not need to go through the typical recruiting procedures to get the specialists you want.
There is no requirement to pay for an office space.
Neither the acquisition of hardware nor application programs is required.
• Access to highly qualified programmers
Suppose you don't have a very attractive employment offer. In that case, it may be challenging to recruit talented web developers, which is necessary if you want to build a website that lives up to its potential. Because of this, if you do not have qualified developers on staff, you need to get in touch with a service provider.
An organization such as Fajr Tech Guys has professionals that can be trusted and who are competent and competitive in their fields. Because of this, we guarantee complete fulfillment.
• Access to highly qualified programmers
If your company is expanding and you are experiencing IT issues reflective of this expansion, then you should consider utilizing the services of an IT outsourcing company.
Possibly, you have a straightforward website; nevertheless, given that your company is expanding, you will need to expand the capabilities of your website as well. You can ensure a smooth scaling experience by working with a service provider.
• Keep your attention on your business.
Your company has to have a website, and maintaining one is an important part of that, but if you focus too much on it, you can neglect the things essential to running your company.
Suppose you are concentrating excessive time and energy on your website to the point that you do not have enough time to spend on your core activities. In that case, you must transfer the maintenance of your website to IT outsourcing services.
You will feel relieved since you won't have to worry about the project because an expert service provider will handle it. That will alleviate any stress that you may be experiencing. You'll have more time on your hands to concentrate on the aspects of running your company that are truly important.
What's reasons you choose outsourcing IT services?
Outsourcing your company's information technology might bring your company significant benefits. You may reap all of the benefits of outsourcing the administration of your website no matter what size business you run, be it a small, medium, or large enterprise.
If you choose the route of IT outsourcing in Dubai, you won't have to worry about spending money on additional jobs like the ones listed below:
Being in charge of the website
Completing the project with the assistance of newly recruited professionals
Take into consideration any additional costs associated with your team of professionals (salary, taxes, etc.)
Investing in software that will allow your staff to function more efficiently
Be sure to take into account the overhead expenses associated with hiring
Take into account the costs connected with renting office space.
As a company, you are responsible for juggling a number of different responsibilities and meeting a variety of due dates. Therefore, if you spend excessive time on website creation, you are restricting yourself, and your business's essential procedures won't receive as much attention as you would want.
In this sense, IT outsourcing services may assist you in managing your website and its activities, allowing you to direct the attention of your in-house staff to other projects.
You will be able to get off to a blazing-fast start if you let someone else handle the management of your website. You won't have to waste time on time-consuming activities like employing new employees, setting up an office, or any other activity.
Your service provider will make it possible for you to execute your project in a short amount of time. In addition, once your website is up and running, you will have the ability to improve it and repair any faults far more quickly than if you had an in-house staff working on it.
4. Obtain all of the necessary materials.
You will require many items, including expertise, equipment, technology, and knowledge, to design an amazing website and manage it. The following are some of the benefits that may be obtained with the assistance of an IT outsourcing service provider:
Skilled programmers who are kept up to speed on the latest industry standards
Access to cutting-edge technological advancements
An outstanding execution and management of every one of the tiniest details
Access to a variety of subject-matter experts across a range of fields
With fajrtechguys, you may access all the necessary resources, such as specialists, software, and more.
An extra benefit you might obtain with an outsourcing approach is that you get a new viewpoint on your website. The service provider will deliver a site consistent with your business goals.
Whether you need to produce a conversion optimization plan or any other, your website will help develop a strategy that enhances your operations.
Why is Fajr Tech Guys your best option for IT outsourcing?
We are an excellent IT outsourcing in the United Arab Emirates. In addition, we have a team of specialists made up of the most intelligent individuals in the country who are distinctly imaginative and technically adept. Similarly, in fajrtechguys, we cooperate side-by-side, assuring you acquire excellent quality in every procedure stage.
Similarly, we provide IT outsourcing in Dubai to help our partners reach their objectives professionally and effectively. Along the same line, we are an IT firm in the UAE that updates, support, and manages your IT infrastructure, cloud-based solutions, disaster recovery planning, IT project management, built-out, and maintenance.
Likewise, we have been offering our partners personalized IT solutions in Dubai; this way, they optimize business procedures and save money at the same time.
As one of the top-leading organizations in Dubai and the UAE, we empower your business by making the finest IT outsourcing in the UAE customizable to your business. That is to say, we take care of all the IT procedures, from maintaining hardware and software, securing sensitive data, migrating your network to the cloud, and everything in between.