Fajr tech guys is an established leader in IT services in Dubai, serving as a one-stop shop for businesses seeking first-rate IT support and managed services in the United Arab Emirates. We have highly trained IT specialists adept at identifying the optimal IT strategies for companies of all types and sizes, regardless of industry. IT solutions for organizations and people are developed by combining in-depth knowledge of the sector with readily available technological resources. Our comprehensive suite of IT services in Dubai ensures that you always remain technologically ahead of the competition, from client management and successful technology deployment to seamless service delivery.
Every day brings new problems, and you need a dependable IT firm like Fajr tech guys to help you meet them. Small and medium-sized businesses cannot afford to build their information technology infrastructure. That explains why there is such a high demand for IT services in Dubai. However, be wary as a business while searching for an IT services Dubai firm to hire since not all of them are created equal.
We are a one-stop shop for all your information technology requirements, from IT solutions to support.
Trustworthy and flexible service provides your company with Fajr tech guys
Fajr tech guys thinks that if they provide their staff with adequate resources and encouragement, they will be better able to carry out their duties. Our experts use the solutions and tools to guarantee that your system operates efficiently and without glitches. Every support issue is treated with the seriousness it deserves. We always respond quickly to resolve them with little impact on operations, given that we value lost time at work at the rate of one hour daily.
Our variety of offerings is designed to supply you with all-encompassing IT help in Dubai. All your IT needs are covered, from data recovery to business relocation to desktop support to an IT annual maintenance contract and remote assistance.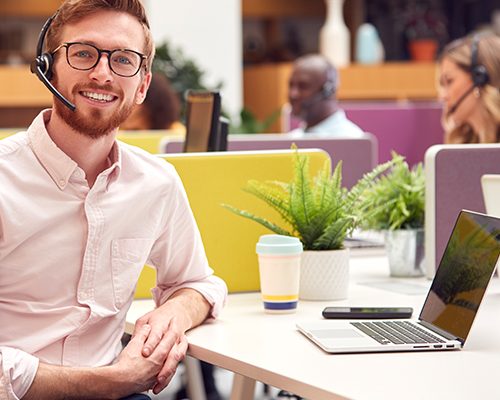 Our company provides IT support services.
We have earned our stellar reputation in Dubai's IT support and solutions market. We provide a variety of services, such as:
Keep in mind that any information you store might be hacked. A system that exhibits inconsistencies when trying to access its data may be susceptible to a virus assault. Maybe some of your information got erased or damaged by mistake. The value of Data Recovery services becomes clear in such circumstances. No matter how crucial your data may be, we have the means to recover it using cutting-edge data recovery methods and software.
Multiple factors may influence a company's decision to relocate, including the need to increase space, improve infrastructure, or save expenses. We are experts at facilitating company relocations within Dubai and the rest of the United Arab Emirates. Helping the company move its IT and telecoms infrastructure is something we can do. We do more than only help with moving; we also handle system management and integration. Our company has been providing business relocation services in Dubai for many years; therefore, our reputation precedes us.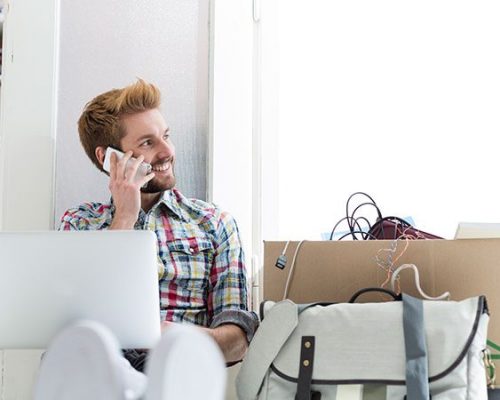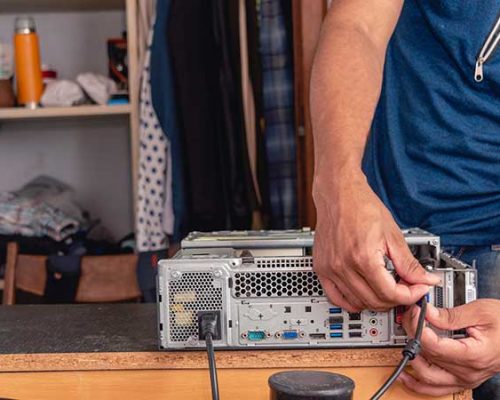 The significance of desktop assistance to a company with an IT infrastructure cannot be overstated. Productivity and efficiency are both greatly improved as a result. In a more nuanced sense, it is the hub around which all technical support for end users in a computing environment revolves. We have been serving the desktop support needs of Dubai businesses for some time. Due to our flexible and dependable desktop support solutions, we are considered the best supplier in Dubai. We keep a close eye on your systems by continuously updating them and ensuring sure all of your programs are up to date
We oversee your IT infrastructure to guarantee that all of its components are performing in tandem and in accordance with your requirements. With our AMC service, you can rest easy knowing that your systems will always be cared for and supported in the best way possible. Our services mimic those of an in-house IT staff and guarantee that they will not negatively affect your work's timeliness, precision, or reliability. The approach and preparation that we employ for AMC are elementary.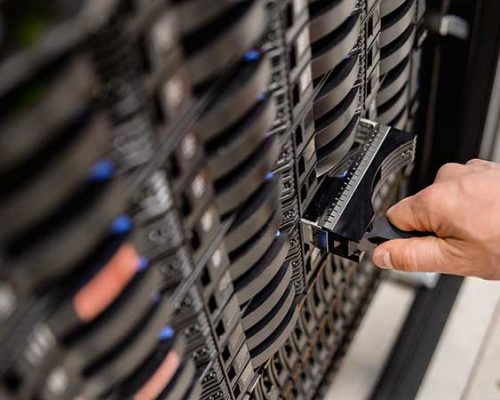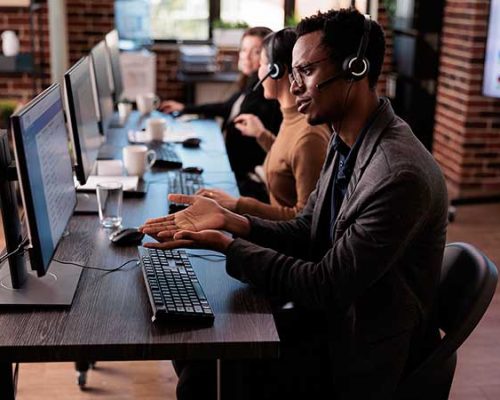 All of your sensitive information is safely ensconced behind a firewall. Yet, we can give remote assistance to help you with any problems on systems you have deployed elsewhere. The breadth of our remote services has earned us a reputation as Dubai's premier provider of remote technical assistance. Service includes utilizing reliable software tools and applications to help with network configuration, software and hardware upgrades, application installation, troubleshooting, and the removal of viruses and malware. Support and monitoring are handled remotely, with your data in your possession for maximum security. With onsite administration, you won't have to worry about the added costs and hassles that come with system upkeep.
What makes a Dubai IT services provider essential for businesses?
Without reliable IT services and support, modern businesses would struggle to survive. Providing IT solutions and support is a need for every company looking to succeed in the modern business world. Building your network of computers and other electronic devices is not cheap. Many small and medium-sized firms can't afford to deal with the financial strain. That's why many medium-sized businesses resort to an IT service Dubai firm.
Still, you should know that most modern businesses can't function without some form of IT. In light of this, hiring a reputable IT service provider is essential. One must have a trustworthy IT solutions supplier for the following reasons:
You have enough time on your hands to concentrate on running your company
Professional IT support means you can focus on running your business without being distracted by technical difficulties. You may devote your full attention to other matters, such as caring for your consumers. However, in today's business world, technology cannot be overlooked. Having a trustworthy IT services provider take care of everything tech-related frees you up to concentrate on other important tasks.
With us, you may talk to tech support reps whenever you need to.
Any moment is too soon for security breaches and service interruptions. You should always have access to professional help. If you work with a trustworthy IT service provider, you'll have access to help whenever you need it.
Professional and trustworthy technical assistance is provided.
Most of your routine work requires some form of technological assistance. You will have access to all the technical guidance you could ever need to operate your business successfully, from individualized IT solutions and automation and collaboration to increased productivity and support.
You are always up-to-date on cutting-edge hardware and network architecture
In the realm of technology, developments come thick and fast. Constantly improving your IT infrastructure is essential. A professional IT services provider will have access to all the most up-to-date resources available. You have access to cutting-edge tools when you work with a trustworthy IT service provider.
Benefit from the safety and reliable disaster recovery
Companies of all sizes are vulnerable to cyber attacks. It would be best if you took all necessary precautions to ensure the security of your data. You can trust that a reputable IT services company will take every precaution to protect your data when you work with them. So that you don't lose data, they also develop a solid strategy for recovering from a catastrophe.
Let's look at what we have here
Get in touch with us right away for a hassle-free experience. It appears that your company needs Dubai-based IT support and other services. We're pleased to provide a hand as you develop and roll out a strategy to keep your company's well-being in good order.