Time Attendance System in Dubai
Are you searching for a time attendance system in Dubai to help your organization become more productive and profitable?
Our offices are located in Dubai, and we are recognized as one of the most important suppliers and distributors of attendance solutions for businesses in the Dubai market. These solutions are known for their high quality and extensive feature sets.
We provide a sophisticated solution that incorporates biometric technologies, including fingerprint scanners, facial scanners, palm vein readers, smart card swipes, and mobile phone apps to record employees' whereabouts. The hardware and software components of our solution are included. Our Dubai-based headquarters mean we can provide first-rate assistance to any business looking to upgrade to a more sophisticated staff time-tracking system.
Both identifying hardware and data processing software are necessary components of a fully automated Automatic staff Attendance system. Hardware may be anything from a simple timepiece to a sophisticated biometric device like a fingerprint scanner, palm vein reader, or even a face recognition scanner or a smart card reader. An organization's employees' daily clock-in and clock-out times may be tracked and reported on with sophisticated participation management software. You may implement a fully digital, intelligent, and automated time-punching system for employee attendance. A good schedule punching system may generate countless reports detailing employees' daily attendance, leaves, overtime, shifts, and total working hours, as well as Notifications on events and movements.
Different Time Attendance Systems
1. Automatic Attending System that Reads Faces
We take care of high-tech and safe timekeeping devices, such as Bio Secure's face recognition software, which does away with the need for snaps, logins, and ID cards. Participation may be enrolled within minutes, and it will take only a few seconds for employees.
After the information is entered, your system will create reports that are simple to understand and make it easy to maintain tabs on attendance and timekeeping.
With the ability to uniquely identify each employee, face readers are a helpful tool for managing attendance records and combating theft and buddy punching. Check out our range of biometric solutions to locate the one that best meets your organization's requirements.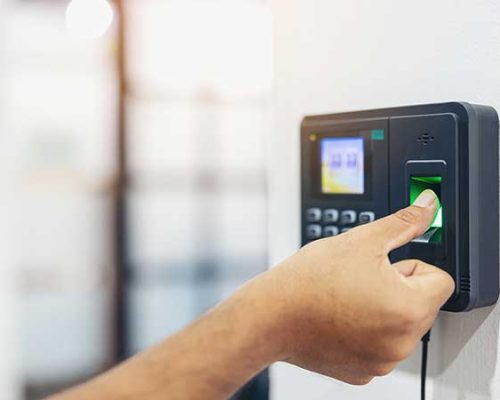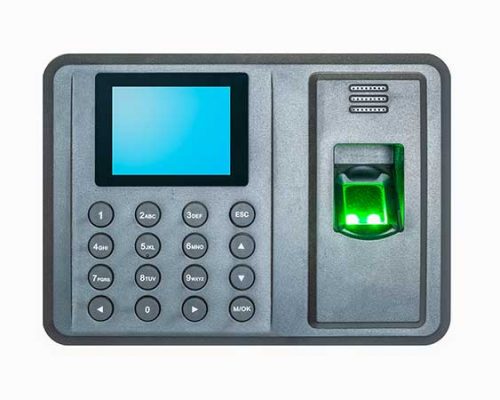 2. Iris-Based Time-of-Day Attendance
The distinctive patterns in the colorful ring around your eye may be scanned and used as a biometric to validate your identity. The Iris ID platform, which is based on Android and is therefore suitable for businesses of all sizes, is compatible with hundreds of existing applications and will also support future apps created by solution providers and software developers.
In addition to its speed of matching and considerable resistance to false matches, iris recognition benefits significantly from the iris's stability as an internal and protected yet externally visible organ of the eye. Iris ID is an eye-scanning time attendance system in Dubai intended for today's offices.
What Makes Our Time and Attendance Management System Stand Out
The various benefits of using appearance system are outlined below.
• Timekeeping and report filing:
Clocks are obsolete; modern timekeeping systems may communicate with them or allow workers to clock in and out from anywhere with an internet connection. It is possible to use a smartphone, Apple Watch, social media, text message, or Slack to clock in and out. The majority of clocks allow you to choose entry and exit times and automatically compute overtime. Some methods streamline timekeeping for groups that all have the same schedule.
Sometimes, attending systems require employees to key in a code, badge number, fingerprint, or even a photo of themselves to clock in or out, which helps eliminate buddy punching. The technology verifies that employees are being paid correctly and only for their schedule.
• Global Positioning System monitoring:
Many appearance apps now use technology in addition to allowing employees to punch in and out via their mobile devices. In the case of geofencing, for instance, you might designate a perimeter around which personnel must be physically present to clock in and exit, guaranteeing that everyone who signs in is present at the workplace. Additionally, geolocation may be used to record an employee's whereabouts through GPS on a regular basis or at the time of a punch-in or out. You may check those locations to make sure the worker showed up and worked where they were supposed to.
Scheduling features are commonly seen in time and attendance software. Workdays, hours, appointments, and shifts may all be planned for employees. Many also have convenient drag-and-drop features and reusable weekly schedule templates.
• Vacation time administration:
Time and attendance systems often allow employees to track paid and unpaid leave types, including FMLA, jury duty, bereavement, and sick and vacation days. In addition, most of these programs provide a built-in vacation request feature that workers can use to submit requests for time off that their supervisors can accept or reject.
Some programs have calendar features that help workers plan their schedules and trips. Appearance software may be integrated with other calendaring tools, such as Microsoft Outlook and Google Calendar, to help keep track of all your appointments, tasks, and projects in one convenient location.
In-app chat is a common component of modern systems, facilitating instantaneous communication between staff and management. These messaging functions are often straightforward, allowing you and your staff to discuss attendance-related matters effortlessly.
• Monitoring of tasks and projects:
Some methods may record employee hour spent on a particular project or job. That is a helpful resource for companies who bill customers for their staff's time on client projects and activities.
Although it's not very popular, specific time and attendance systems also let you create bills. If your software keeps tabs on how long each person spends working on a project, you can then apply that data to your hourly billing rate and have precise bills generated for each customer.
Sometimes and attendance systems may send you alerts whenever an employee clocks in or out. You may use them to monitor overtime and remind workers to clock out.
• Statistics on Employment and Unemployment:
Data on employees' time, pay, and scheduling is standard in most systems, while more complex reports, such as labor costs, are available in others.
Most time and attendance systems include a CSV or software interface for syncing with your payroll service. If you use these connectors, you can rest assured that your payroll system accurately calculates overtime and deducts time off for employees. You may get two HR tasks out of one by using a solution that offers payroll processing from the same company that hosts your HR database.
In sure of our systems, you may examine an electronic dashboard that summarizes the punches made by each employee. A self-service dashboard is available to employees through a desktop computer, tablet, or smartphone, allowing them to monitor and adjust their time and attendance records.
When it comes to scheduling, most time and attendance programs let you round up hours, pay for breaks, and trade shifts with other employees.
What's benefits of using Time Attendance System in Dubai
There are several advantages to using appearance system. It gives employers complete power over their employees' time on the clock. Overpayments to employees due to mistakes in transcribing, misinterpretation, or even malice may reduce, which is a significant aid in maintaining a reasonable wage rate. There is no longer a need for manual processes or personnel to oversee them. Spend less effort and money on attendance records. While meeting labor regulations might be challenging, appearance system is essential for businesses whose operations are subject to legislation requiring proof of presence.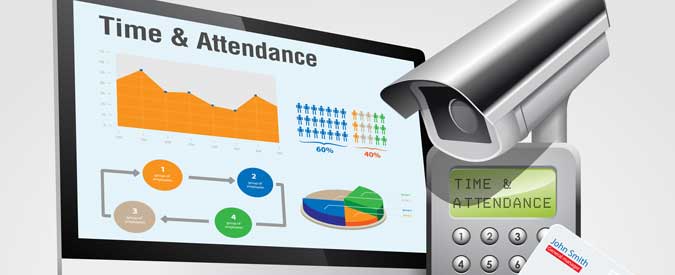 What makes us the best time attendance solution provider in Dubai?
We help businesses and institutions across the United Arab Emirates set up an accurate and efficient innovative system for keeping track of employee time and attendance. To do so, we look at where they are now and make suggestions for improving how they manage their workforce and their employees' time on the job. Our headquarters are in Dubai. However, our services cover the whole United Arab Emirates. We help businesses keep accurate records of employee time and attendance to make business-critical decisions based on information like leave, absent, late, visitor, overtime, shift, etc.
We supply a wide range of time clocking equipment, including those that read fingerprints, palm veins, and RFID smart cards. Our unique time attendance management software is connected to these attendance terminals. In addition to supporting POE, WIFI, GPRS data transfer, and LAN connections, our attendance devices also transfer attendance data using mobile SIM cards, even without an internet connection.
While we do offer low-priced, cost-effective Time attendance system in Dubai. We also offer more complex solutions for multiple-site reporting and remote-access functionality, as well as integration with existing enterprise resource planning (ERP). We also offer employee payroll management software, job costing software, human resource management software, and shift management systems.